About Rivkin Law Group
Our clients never demand more of us than we demand of ourselves.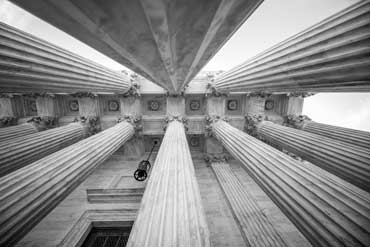 Rivkin Law Group pllc is a premier New York-based law firm serving global clients, from conglomerates and public companies to closely held businesses, nonprofit institutions and high net worth individuals. It is among the "go-to" firms for foreign clients who find themselves involved in American legal proceedings, as well as for domestic clients involved in proceedings that have an international component.
The Firm's focus is primarily on international litigation and arbitration, areas in which the Firm's lawyers have unsurpassed expertise and experience. Clients value the Firm not only for the skill and tenacity of its lawyers but as well for the genuinely global perspective they bring to their work. The Firm's clients as a rule operate in multiple jurisdictions under varying and often conflicting legal systems. The ability to navigate the intricate multijurisdictional issues skillfully and efficiently is what distinguishes Rivkin Law Group from traditional firms.
Among the Firm's core areas of practice is Art law. The Firm represents members of the art community, from artists to collectors to museums, in litigations, arbitrations and transactions involving ownership, authenticity and other issues unique to the art world. The Firm's breadth of knowledge and expertise in this area is unmatched.
The Firm also advises clients, both foreign and domestic, on a range of corporate and business matters, with emphasis on the particular needs of foreign-based companies who do business in the U.S.
Our Legal Team
Each lawyer at Rivkin Law Group is an acknowledged expert in his field with vast, wide-ranging experience in the practice of international law.
Mr. Rivkin's practice is concentrated on international litigation and arbitration. He is one of the premier go-to international litigators based in New York.
Marc Beaumont is a UK expert in international arbitration. He is a Fellow of the Chartered Institute of Arbitrators and a senior barrister in England.