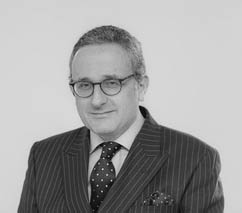 Marc Beaumont
Counsel
Contact Us
Marc Beaumont is a UK expert in international arbitration. He is a Fellow of the Chartered Institute of Arbitrators and a senior barrister in England. As a member of the UK Bar, he specializes in commercial litigation and professional disciplinary and regulatory work. He is admitted as a Foreign Legal Consultant in New York and is UK co-chair of the New York State Bar Association's international chapter.
Mr. Beaumont sits as a panel Arbitrator at the Court of Arbitration for Sport in Lausanne, Switzerland and is a member of the Swiss Arbitration Association. He is also a founding individual member of the New York International Arbitration Center (NYIAC), a member of the London Court of International Arbitration (LCIA) (North American Users' Council), and the United States Council for International Business.
Mr. Beaumont represents clients in a wide range of international commercial arbitrations, and also regularly acts as an independent Arbitrator and Mediator.